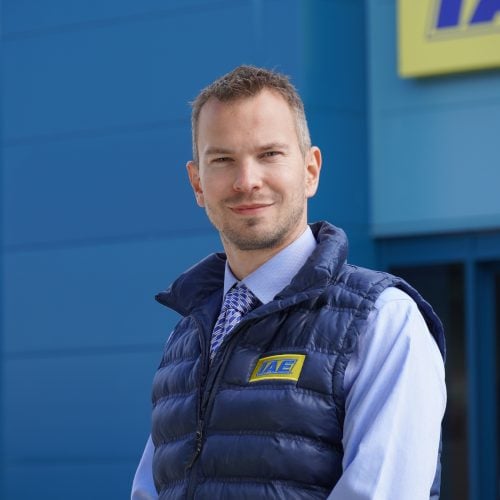 Alex Venables
Operations Director
Alex joined IAE in 2007 at the age of 19 as a trainee Health and Safety Officer to obtain experience while pursuing a degree in Occupational Health, Safety & Environmental Management. Alex began his formal career with IAE as Health, Safety and Environmental Officer 6 months later. In 2013 Alex progressed to Health, Safety and Environmental Manager.
In 2015 Alex became increasingly involved with site operations and was promoted to Business Risk and Development Manager. Alex oversaw the design and construction of a new 10-acre site now home to Production 4 and IAE's Customer Experience Centre which opened in 2022.
Alex joined Neil Hodgkinson's team as Associate Operations Director in 2020.
In 2022 Alex was appointed Operations Director with oversight of distribution, transportation, and compliance operations.
Back to Management